WLANNet@Suvarnabhumi Airport by Milcom Systems
&nbsp
WLAN

Net

Package for the Individual Users
&nbsp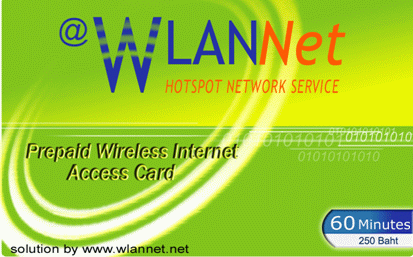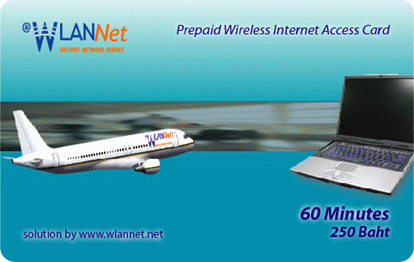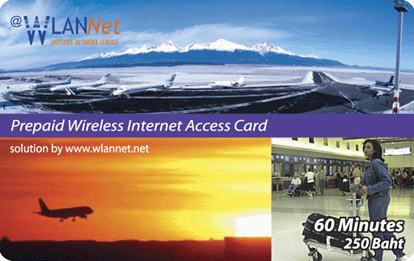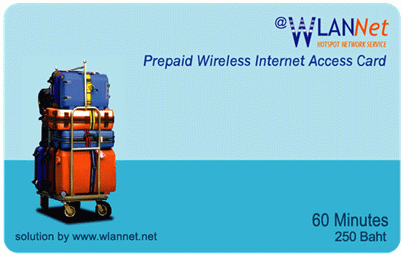 WLAN

Net

Feature
Expired within 3 months from the first access.
Auto disconnect within 15 minutes if you're inactive.
Easy to Surf ...
Make sure that you connect to WLAN

Net

Network.
Open Internet Browser and the system will automatically redirect to the WLAN

Net

Login page.
Enter User ID and Password.
Note :
Logout page will automatically appear.
Please keep the Logout Page to logout when you finish internet connecting.
If you involuntarily close the Logout Page, Please type logout.wlannet.net in URL to logout.
Special Package for Staff and Airport Office please contact Milcom Systems
&nbsp
Head office : 02-576-1234
Mr. Viradhanit (Sales) : (085) 903-9700